One of the fastest-growing private companies in Nashville is looking to expand its operations in Greater Cincinnati.
CareHere LLC, a Nashville-based company that partners with employers to provide onsite health services to employees, is looking to significantly expand its number of health and wellness centers in Cincinnati and Northern Kentucky. The company entered the Cincinnati market in 2012 and now operates 10 locations.
Ben Baker, co-founder and chief operating officer of CareHere, said the company is meeting with both public and private employers in the region who want to learn more about the CareHere model.
"We're having success nationally, and momentum in this market is especially significant," Baker said. "We believe it's because of our satisfied clients, and high patient satisfaction with our health and wellness service and solutions."
CareHere partners with employers to provide health services, including primary care, health coaching and chronic care coordination. CareHere patients can complete their bloodwork onsite at no cost and receive most medications onsite.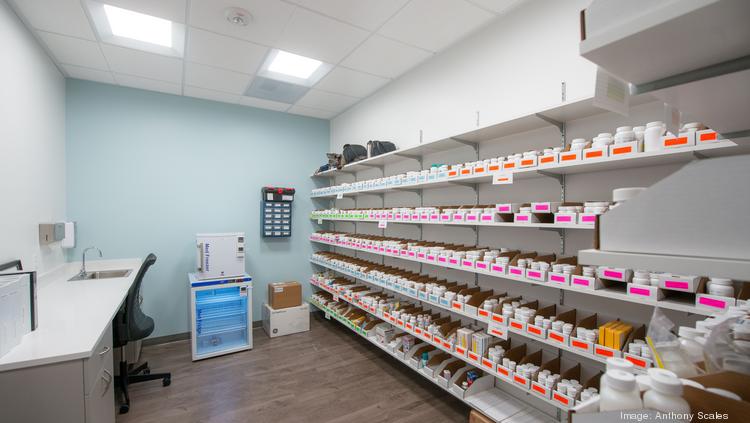 "Financially, joining with CareHere was tremendous for our overall health plan," Whalen said.
The company, which was founded in 2004, has expanded to 27 states and more than 200 health centers. Its model is to help employers save on health care costs, while employees also save with $0 co-pays and no deductibles for primary care and chronic care visits.
In September 2018, CareHere launched a partnership with Butler Advantage Health Center, which provides employees access to care with no co-payments, no deductibles and no cost for on-site generic medications to 12,000 employees and dependents of the Butler County Education Service Center and 12 Southwest Ohio school districts covered under the Butler Health Plan. CareHere also has partnerships with Kenton County, the city of Covington, the city of Newport, Green Township, Meyer Tool and TLD Logistics.
Nashville Business Journal, a sister publication to the Business Courier, ranked CareHere as the 35th fastest-growing company last year, with three-year revenue growth of 42.5 percent. The company reported 2017 revenue of $114.1 million.
Publisher: Cincinnati Business Courier
Written by: Tom Demeropolis • May 10, 2019